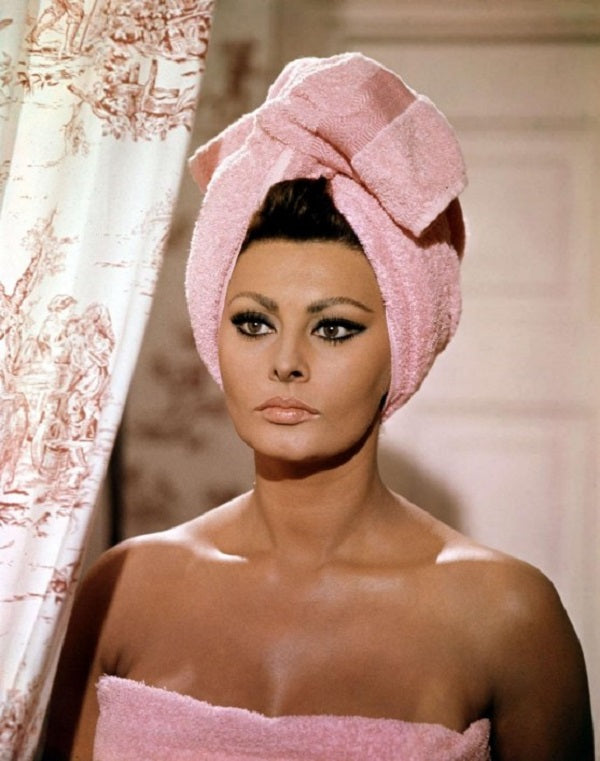 If you don't know, Sophia Loren is an Italian actress who was very popular in the 60s, and she's basically the definition of graceful aging. Sophia herself stated that she owes her beauty to loving her life, eating spaghetti and enjoying the odd extra virgin olive oil bath. Inspired by her career and her gracefully aging skin, we had to try it out for ourselves.
And so try we did, and what an experience it was! By the end of my first EVOO (extra virgin olive oil) bath, my skin was decadently silky and smooth. As olive oil is high in Vitamin E, it has been shown that it can aid in preventing skin cancer, treat wounds and burns, increase collagen, thereby leading to greater elasticity and reduce the appearance of wrinkles and imperfections in the skin. EVOO is also rich with antioxidants that halt age-associated changes in skin cell size and smooth the skin overall, which can help prevent wrinkles from even forming in the first place! 
Now, we're not trying to say we're better than Sophia Loren. I mean, she's Sophia Loren! But we will say that we took her EVOO bath and made it better. With our Covet Bath & Body Oil, we took the inspiration from Loren and mulled over what we could achieve in infusing the EVOO with organic, high-quality herbs like Calendula, Yarrow and Lemon Balm. So we did just that. Calendula is well-known for its skin healing and blemish repair qualities, while Yarrow is deeply nourishing, it can help rebuild broken capillaries, and finally Lemon Balm is revered for it anti-inflammatory and skin soothing abilities. Pair this with antioxidant rich essential oils of Marjoram and Juniper Berries and you have yourself a powerhouse of vitamin and minerals that are intentionally curated to heal and rejuvenate your skin. In Ayurveda, olive oil is pungent and bitter, but because of its silky texture it is actually a little more neutral, which then can be safely used for all doshas.
We have two more bath & body oils we are currently formulating to expand this collection and offer you more delicious smells with the same intentional healing benefits. Stay tuned! 
xo Mia